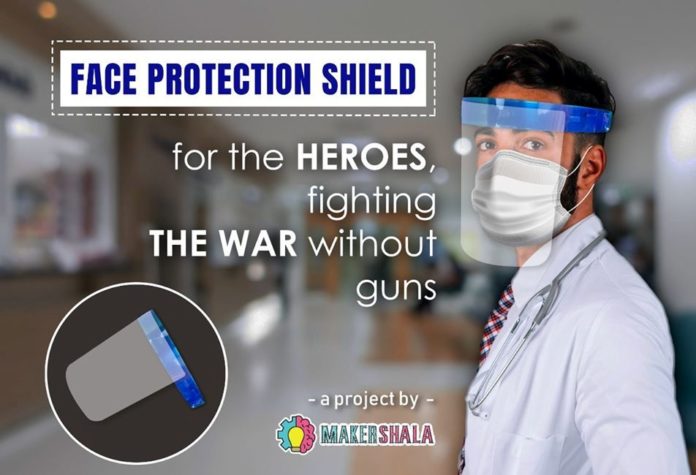 Faridabad Hindustan ab tak/Dinesh Bhardwaj : 8 April Makershala (Technoplanet Lab Pvt. Ltd.), a startup incubated at Manav Rachna Educational Institutions (MREI) has designed a PPE Face Shield for Health Care Staff and frontline professionals involved in treating and monitoring of COVID-19 patients.
The Face Shield developed by Makershala team remotely is very cost effective and can be produced at a much faster rate to meet the current demand. The face shield has been tested and reviewed by the medical team ofSarvodaya Hospital on the occasion of the World Health Day.
The team comprising Arshdeep Singh, NikhilDalmia, Manasvi Sihag, Tasneem,Raushan Kumar, Charanjeet Singh shared: "Makershala has set its own task force that is working on various technology based solutions for community and sector specific problems. We started working on the project four days ago back with an objective to design a Face Protection Shield, after a media channel reported its shortage".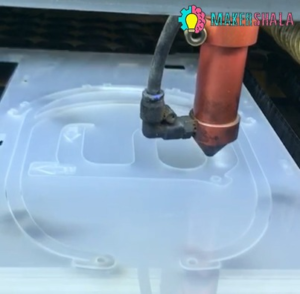 This Face Protection Shield can be manufactured much faster without many resources and yet fulfills the need of Medical and Health Care Professionals. Considering the shortage of masks, the team worked remotely and used their Makerspace to prototype the product.
The research and development teams at Manav Rachna have been making a meaningful contribution to the communities for many years. Several teams at the University are working on solutions to help ease out the pressure over the medical professionals working selflessly amidst the Covid 19 pandemic.
Last week, SynsalusTechnomed LLP, a start-up incubated at Manav Rachna under NewGENIEDC, DST, GoI has developed a Web Application- 'Fighting Coronavirus' as a response to Government of India's 'COVID19 Solution Challenge'. This web application is a connected web app for home-care training, lockdown support and cluster detection during COVID-19, and is accessible from any device.