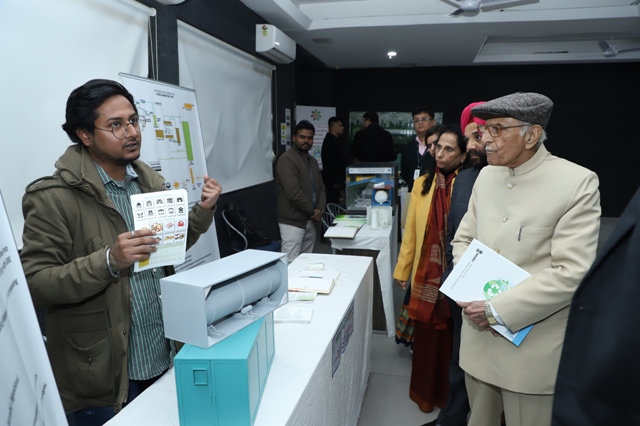 Faridabad Hindustan ab tak/Dinesh Bhardwaj :23 January Faculty of Management Studies (FMS), Manav Rachna International Institute of Research and Studies has organized Seminar and Exhibition on 'Career Opportunities in Waste Management Sector' on 23rd and 24th January, 2020. The seminar acts as a platform for students to meet decision makers, policy makers, heads and industry experts.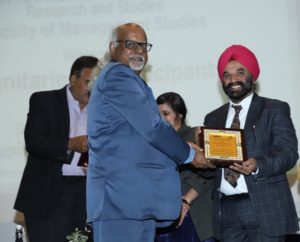 The Seminar and Exhibition was inaugurated today in the august presence of Dr. M.M. Kathuria, Trustee, Manav Rachna Educational Institutions; Mr. P.P. Singh, Founder of NGO- I Love My City; Major Shivakiran from Mahatma Gandhi National Council For Rural Education (MGNCRE); Prof Krishnamoorthy Kannan, Chair Professor- Biotechnology, Faculty of Engineering and Technology, Manav Rachna International Institute of Research and Studies; Dr. Deepti Dabas, HoD- FMS; faculty members of the department, students and other participants.
Prof. Krishnamoorthy Kannan delivered the first keynote address of the day in which he emphasized the 'bad waste disposal management' supported by various examples. 'While creating technology, we unknowingly create problems for ourselves and others', he said. He added, 'We have a challenge of providing healthy outlook to everyone' on which our Government is working.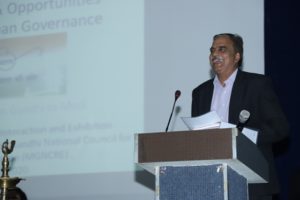 Another keynote lecture of the day was delivered by Major Shivkiran from MGNCRE who said that we need to be equipped to handle the waste generated at various levels, and there needs to be the discipline in the market.
This was followed by the address of Mr. P.P. Singh who talked about how we can transform waste into an opportunity and stop creating new Ghazipurs.
Dignitaries also inaugurated the Exhibition which followed by 'Know Your Environment Quiz' and participants visiting the exhibition.