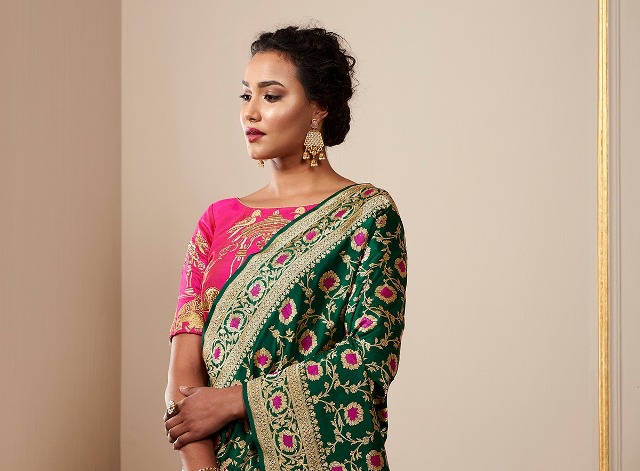 New Delhi Hindustan ab tak/Dinesh Bhardwaj :
Noraa introduces eco-friendly and 100% organic sanitary pads for women. These pads are 100% biodegradable and are certified by FDA (The Food and Drug Administration), Otabu (Quality Certification), ISO (The International Organization for Standardization) and BIS as products that are safe and hygienic for women to use. They can be purchased in sets of 5, 3 or 1 packs, at Rs. 1270, Rs. 807 and Rs. 299 only available at 
www.noraa.in
 and Amazon
Noraa sanitary pads are chemical and plastic-free. These pads are degradable and take between 6 months to 2 years to completely degrade. Noraa uses organic cotton, cornstarch and bamboo as raw material, making the pads easily degradable, without hampering the environment.
Noraa will not only be a sanitary napkin brand but will look into each and every aspect of menstrual hygiene. With their range of sanitary pads and panty liners, the environmental benefits of these products create a positive impact on the planet, and every woman using Noraa helps move a step closer to making sustainable menstrual products matter.
WEAVER STORY
WeaverStory, An authentic Indian handloom store Introduces it's Summer Spring Collection 2020. The collection has a variety of Sarees, Dupattas, Suits in a price range starting from INR 15000 onwards. The collection is of contrasting temple borders, geruberunda motifs, and annapakshi border. The collection is available at Weaverstory.com or at their experience store at 253, Westend Marg, near Garden of Five Senses, New Delhi.
 The brand(Weaverstory) is determined to bring the best of the craftsmanship to the world and help the struggling craftsmen with a window to showcase their best products.  It has been focussing predominantly on the weaves, and reviving designs from museums and traditional forms from annals, and working with weavers themselves.
SHINCO – SO328AS
Shinco SO328AS which is 80CM(32) Smart LED Tv that comes with new UNIWALL – UI and an A+ Grade Panel with 1366*768 screen resolution with 16.7 million colours to provide you superior quality picture experience and HRDP Technology that offers an impeccable image quality bringing real viewing experience with its widescreen dimensions.1 GB RAM and 8 GB internal storage, 2 HDMI ports and 2 USB Ports to connect a set-top box, hard drives, and other USB devices powered by a Quad-Core Processor. The 80CM (32) has 20W Surround Sound output, 5 sound modes, and a 3.5MM Jack to connect high-end soundbars and speakers to produce the best sound quality giving you out of this world TV viewing experience.  This Shinco SO328AS comes with a Price of Rs.8,999 and is available at Amazon and 
www.shinco.in